By default AppGini supports the Glyphicons icon-library. Visit this page (click here) to see all available Glyphicons.
For adding a Glyphicon to any HTML page usually you have to pass a fully qualified CSS-class like glyphicon glyphicon-search.
There are several functions in our AppGini Helper Library for setting icons. Within our library you can omit the prefix glyphicon. This means if any of the AppGini Helper functions requires an icon, just pass the icon's name without glyphicon-prefix.
If, for example, an icon's CSS-class is glyphicon glyphicon-cog, you only need to pass cog to the function.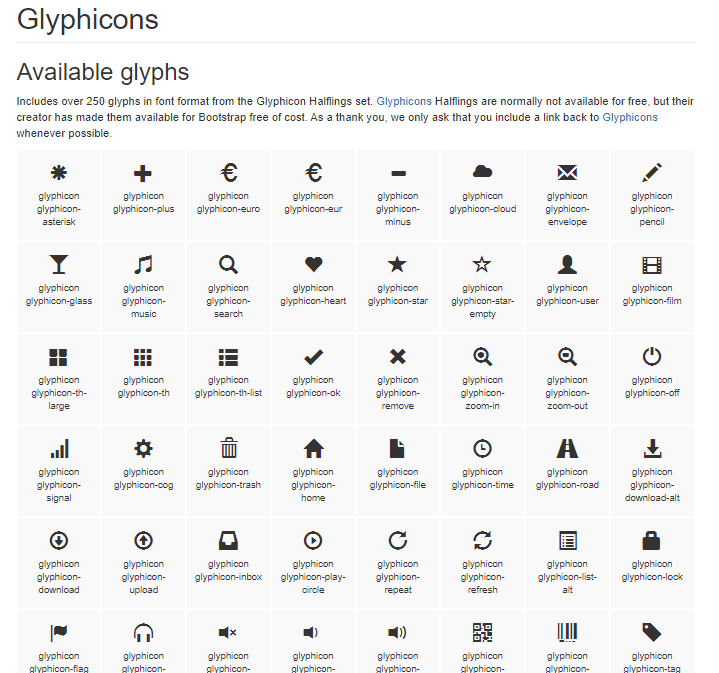 Example
var dv = new AppGiniDetailView();
var container = dv.ActionButtons();
var group = container.addGroup("Links");

// create an additional button with icon "glyphicon glyphicon-send"
// but instead, just pass "send" as last parameter to addLink function
group.addLink("Notify Station", "notify.php", null, "send"); // <-- "send" is the name of the icon "glyphicon glyphicon-send"